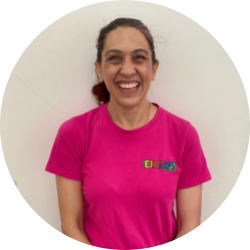 Principal Speech & Language Therapist
Stacey is our Principal Speech and Language Therapist. She is originally from Edinburgh, UK and have been based in Kuala Lumpur since 2012. She has a Master's Degree in Clinical Communication Studies from the University of Sheffield and a Masters in Linguistic Studies from the University of Glasgow, UK.
Prior to joining The Energy Source this year, she worked as a Speech and Language Therapist in private paediatric clinics and special education schools with a diverse client group. She is trained in various therapies, systems, programmes and approaches that support speech, language, communication and interaction skills. I'm also trained in feeding therapy.
She loves working with children and try to ensure that every therapy session is fun yet effective and maximises the child's full potential. She emphasises the importance of involving care-givers throughout the intervention process and actively encourage parents to join her sessions. At The Energy Source, we are committed to using evidenced-based practice.
Should you have any concerns about your child's articulation skills , fluency, speech and language development, comprehension or phonological awareness skills please contact us. Or if your child is a "picky " or difficult eater, please do not hesitate to contact us here at The Energy Source. We have a wonderful multi disciplinary team and offer a wide variety of services.
If you'd like to learn more about our services, please don't hesitate to contact us. We will support you in making the right decision.
Want to be the first to be notified for our upcoming events?
Sign up to our newsletter to get educational content, updates & news for any of our upcoming events.