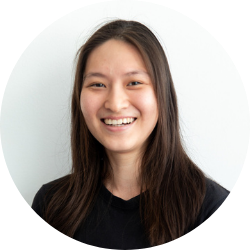 Senior Physiotherapist and Operations Manager
Valerie is our Operations Manager and Physiotherapist.
She completed her Honours Degree in Physiotherapy in Malaysia before going on to complete her Level 1 Sensory Integration from the UK. After practising for 3 years, Valerie found her interests in Baby Massage and Primitive Reflex Integration. She focuses on building a dedicated team of therapists and teachers at TES in order to serve the community and bring the company to greater heights.
Besides being a Physiotherapist, Valerie also loves sports and with her experiences, has developed a Multi-Sports programme for children 3-6 years old. The programme focuses on gross motor and fine motor skills, balance,coordination, posture, and motor planning. She runs group sports classes at TES, schools and kindergartens.
If you'd like to learn more about our services, please don't hesitate to contact us. We will support you in making the right decision.
Want to be the first to be notified for our upcoming events?
Sign up to our newsletter to get educational content, updates & news for any of our upcoming events.